Navigate Your Business Through a Sea of Data
In a world where information is available at the touch of a screen, it seems logical that the more data you can collect about your business, the better. However, once you've acquired that data, it can be hard to know which parts are useful. You need to be able to sort out the actionable from the extraneous in order to make the strategic decisions necessary to grow your pest control business. Lobster Marketing Group's new Lobster Compass will help you navigate your business through that sea of data.

Lobster Marketing Group is pleased to introduce Lobster Compass to help guide your business's marketing efforts. By integrating data from multiple systems, Lobster Compass cuts through all the information to get to the data that matters, allowing you to see how each marketing channel directly impacts your bottom line.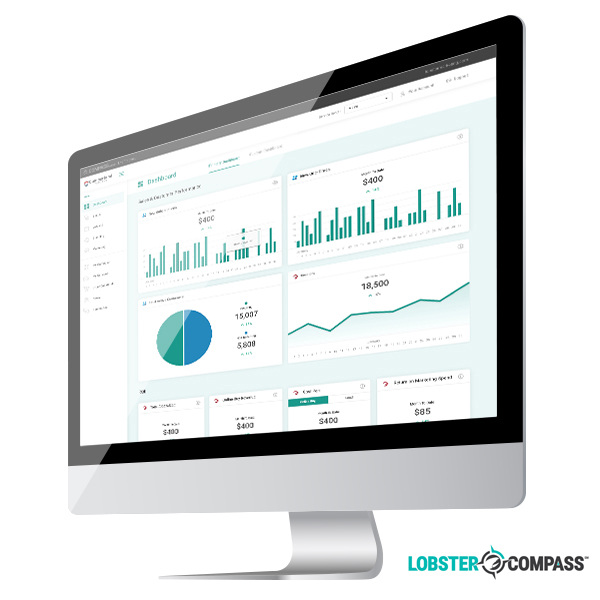 Through its exclusive integration with PestRoutes software—the leading provider of software for pest control companies—you'll see how best to distribute your marketing dollars based on which marketing channels are generating the most revenue. While gaining leads is always an essential aspect of your business growth plan, Lobster Compass allows you to see when those leads result in closing new customers.
Lobster Compass consolidates data from Google Search Console, Google My Business, Google Analytics, Google Ads, and Call Tracking Metric. The Portal enables you to access this data in one location, providing a single view of your marketing efforts.
Also, Lobster Compass provides access to educational tools and recommendations from Lobster Marketing Group experts. You'll always remain abreast of the newest trends, which, when coupled with your marketing data, will allow you to make smart marketing and business decisions.
Beyond traditional metrics, Lobster Compass also provides:
Call close rates

Website lead close rates

Added revenue by marketing channel

Return on marketing investment
Stop Wasting Your Marketing Efforts
With Lobster Compass, you'll no longer have to wonder if your marketing dollars are being well-spent. By consolidating the critical data into one easy to navigate portal, you'll see exactly where your marketing efforts are yielding the most significant returns, allowing you to grow your business without wasting your time and money. See the difference Lobster Compass can make. Contact us for a free demo!
The Marketing Tool
You Have Always Needed!
Lobster Compass provides access to recommendations from Lobster Marketing Group experts and educational tools. Pest control company owners can now begin each day confidently with the right data needed to guide marketing and business decisions as new trends arise.
To get started with Compass Marketing, reach out to Lobster Marketing Group!
Catch up on the latest news and articles with
The Lobster Trap