The data speaks for itself
We partner with many companies across the country, helping them develop and implement effective marketing strategies. See how Lobster Marketing has helped the brands below achieve better results. For more success stories, please give us a call.

"We needed help with our website design and functionality. We found that and much more in working with Lobster Marketing." - Kyler Turner, Owner
Pro Active Pest Control was already using the PestRoutes® platform to support, automate, and optimize their way of work. They never worked with a marketing services company before, but they recognized the need to help with their website's functionality and design. The mobile version of their website, in particular, was not up to par as it ran particularly slowly.
Since working with Lobster Marketing, there have been astronomical increases in users just being exposed to the Moyer brand.
When Moyer Indoor | Outdoor created subdomains for each of their divisions working with Lobster Marketing, they soon discovered that their online authority for their pest control division dropped dramatically. That drop lead to the potential loss of new customers and needed to be corrected quickly.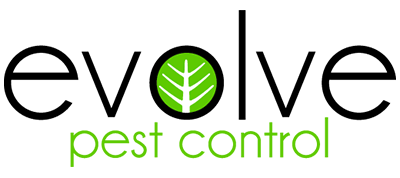 "The customer service has been great when we have needed things changed and they have also been very helpful with monthly calls to review our account and give us advice."- Shad Teerlink, Owner
Evolve Pest Control was looking to replace its current marketing services company due to the lack of communication with its marketing partner and the low results they had seen from their search engine optimization (SEO). Having been a PestRoutes' customer for almost three years, they decided to look at Lobster Marketing as an alternative solution.

"Lobster Marketing has been super easy to work with, and the useful information I'm now able to see, including the return I've gotten on my website and average costs per customer and lead, helps me to make more informed marketing decisions. I love it!" - Thomas Miche, Owner
Miche Pest Control's owner, Thomas Miche, knew from the company's inception that he wanted to work with a marketing partner who would allow him to handle pest control while they handled the marketing expertise. He was already working with the PestRoutes® platform to automate his pest control business and understood that Lobster Marketing would be able to seamlessly integrate with the software and provide him greater insight into the lifecycle of his customers.

"With Lobster Marketing and PestRoutes working together, I no longer have to guess about what is going on in my business. Between marketing, booking, and scheduling, I have full knowledge and can make decisions based on facts." - Dean Pearson, Owner
Pest Pro has been utilizing the PestRoutes® platform for five years. So, while they were using a state-of-the-art software solution to support their office management, field service, and to help drive sales, they had come to a point in their business where they needed help in keeping up with technology. They had website hosting, but the service they were using still was not comparable to what Lobster Marketing offers.

"Since hiring Lobster Marketing, our sales metrics have risen sharply. Our traffic has increased as a result of improved SEO rankings, as well as improved local rankings. You can hire these guys with confidence." -Joshua Haslem, Owner
Since Insect IQ had no answering service or on-call sales representative for inquiries after hours, they were losing potential customers outside of normal business hours. They had no previous experience working with a marketing services company, but having been a PestRoutes customer for three years, they had heard about Lobster Marketing. The integration with the PestRoutes® platform was appealing, so they decided to take a leap of faith and reach out to help with their challenge.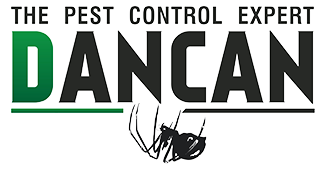 "Lobster Marketing has helped me track the effectiveness of my online marketing efforts to a level of detail that I didn't think was possible. I've seen a great return from their services. Thanks, Lobster Marketing team!" - Daniel Naseath, Owner
Being a new company, Daniel knew the importance of having an online presence. Not only did he need customers, but he needed a way for them to find DANCAN. Trying to handle his own marketing and getting a new pest control business off the ground was starting to become overwhelming. Having been a PestRoutes customer for a year, Daniel decided to give Lobster Marketing a try after meeting the team at PestWorld in 2018.

"I have enjoyed working with Lobster Marketing for just a few months. I have had a lot of questions getting started, and they have been very patient and responsive in helping me understand the process. Now, I have a great looking website with tons of functionality and activity increasing every month." -Nathan Frushour, Owner
Impact Pest Management was already using the PestRoutes® platform to support their sales, field service, and office work and has built a strong relationship with the company. However, there was still room to grow. Specifically, they were looking to know and understand what was going on in their business.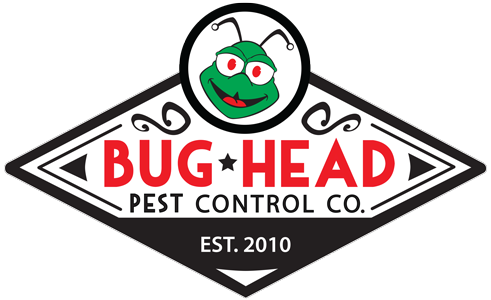 "The Lobster Marketing teams have done a great job." -Jeremy Hunter, Owner
Bug Head Pest Control wanted to expand their customer base. They were working with another marketing service but still saw gaps that prevented the success they desired. Having worked with PestRoutes for two years, they had experienced the benefits of automating their field service operations, billing, and customer communications. They had the data they needed to make their business more efficient; they now needed the tools to expand their customer base.
Like what you see?
We'd love the opportunity to discuss your marketing goals and how we can help you get the results you desire.
Give us a call or click below to get started.
Catch up on the latest news and articles with
The Lobster Trap