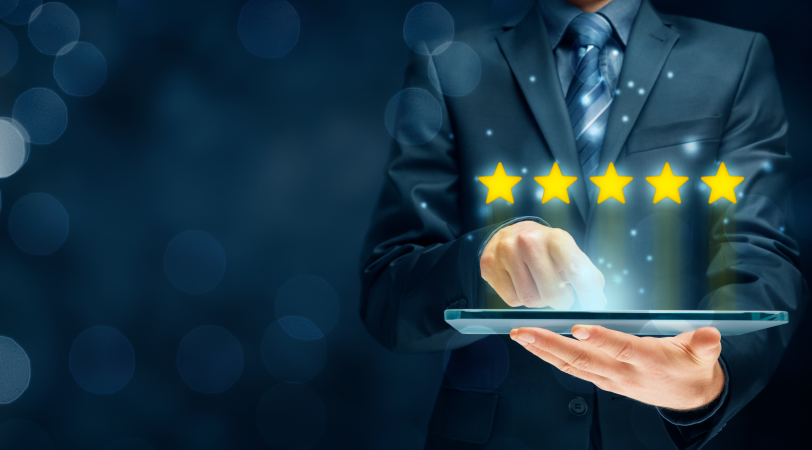 According to this Nielsen study, "92% of consumers around the world say they trust… word-of-mouth and recommendations from friends and family, above all other forms of advertising – an increase of 18% since 2007." That alone is a big reason why you should be taking advantage of reviews and feedback to promote your pest control business. A second reason is that it's an easy and cost-effective way to promote your company, especially if your marketing dollars are limited.
You may be asking yourself, "Why do I need reviews?" Well, if the Nielsen statistic didn't grab your attention, then maybe these numbers will:
Ultimately, you want more sales so you can grow your business, and positive reviews can give your credibility a big boost. It's a no-brainer really, and based on the statistics above, it makes sense that positive reviews influence potential customers and, in turn, those customers will be inclined to purchase your pest control services. (Personally, I can attest that I was influenced to purchase from my current pest control service provider after I read all the great reviews from their customers. And they didn't disappoint!)
Not only do reviews lead to increased sales, but they increase your brand awareness in your local community. Customers are your best advocates for your brand, and it's no secret that happy customers like to share their experiences. Additionally, it's important to provide options to your customers where they can leave reviews, whether it's on your website, Facebook, Yelp, or through Google.
Reviews are important because they help rank your pest control business with organic search results, also known as local SEO. Because your business will be mentioned in all the positive reviews you receive, your brand will have a higher ranking in the search results. This means more traffic to your website.
By now, you may be asking yourself how you go about getting all these great customer reviews to promote your business. Well, there are a few ways you can go about it, but the easiest way is – just ask. For example, after you've serviced your customer's home, ask them to leave a review online, or email them a quick form. Another good way to get reviews is by offering an incentive, such as discounts on pest control services, a chance to win prizes, or online gift cards.
Although the focus of much of this blog has been about promoting positive reviews, you'll inevitably receive a negative review. But there's no need to worry. Whether the review is positive or negative, make sure you're responding to all reviews within 24-48 hours, be sincere, and in the case of a negative review, offer a way to remedy the situation.
In the end, making sure you have a way for your customers to provide feedback shows that you're engaged in your business. It creates transparency, helps you determine customer satisfaction, and creates opportunities as to how you can improve your business.